Credentials: Health and Safety Management – certified to AS4801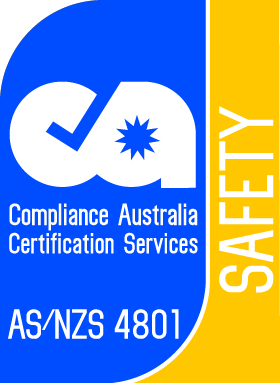 All Quadric personnel undergo intensive safety training and inductions which can be evidenced in over 30 years of impeccable health and safety records across all building services. We promote an ethos of care and responsibility for the health and safety of ourselves and all others in the workplace. Committed to providing and maintaining a safe and risk free environment, our third party accredited AS4801 Safety Management System is our framework for setting policies, objectives, procedures, inspections, measurements, audits and reviews.  Download our Policy
Credentials: Federal Government – FSC Safety Accreditation

The FSC works with industry and government stakeholders towards achieving the highest possible occupational health and safety standards on Australian building and construction projects.  Following the Cole Royal Commission Report, this body charged with administering a scheme to raise the safety record of the construction industry.
Quadric fully supports the work of the commissioner and, in applying for accreditation, has agreed to spend considerable time and effort demonstrating our compliance with 'best practice' OHS standards for all building services.  Our achievement in gaining this accreditation not only allows us to perform projects over $4 million directly funded by the Federal Government, it also provides state, local, and private clients with the assurance that they are dealing with a contractor at the forefront of OHS, having proven themselves through truly independent audits.
Online enquiry
Fields marked * are mandatory.