Revolution 97 is Optima's highest acoustic performing partitioning system, available either in a mullion free design or utilising vertical mullions to create a fully framed aesthetic. This is a stunning mullion-free double glazed system that combines design excellence with high performance, achieving excellent acoustics. The 97mm thick system is designed to sit flush with Conventional Drywall systems.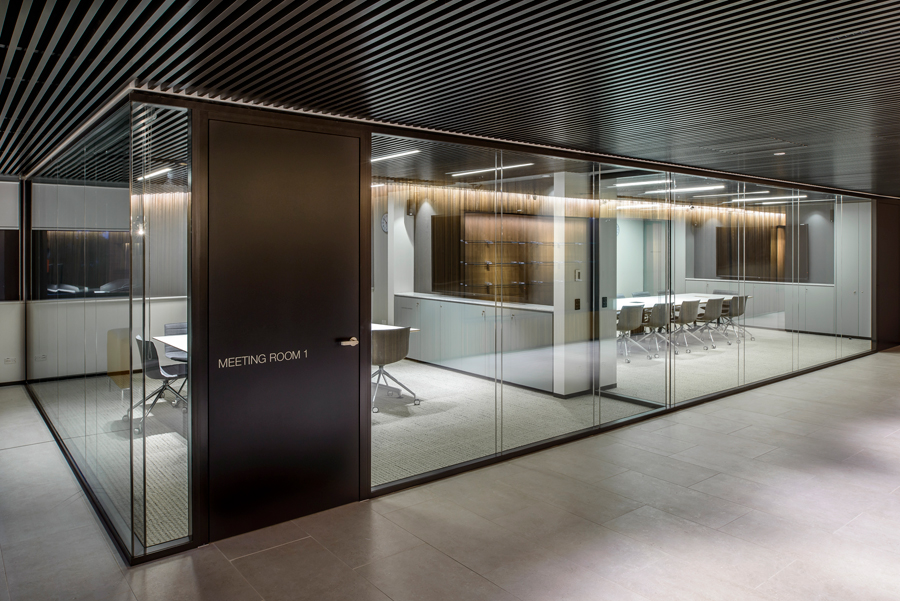 The glass panels can be joined with any of our dry joints, including clear PETG, flush aluminium or our virtually invisible patented Ghost joint. Transom sections and mullions can be introduced to create a fully framed appearance, and a single glazed option is also available if required.

Acoustics: Up to Rw49dB
For more information go to www.optimasystems.com.au
Online enquiry
Fields marked * are mandatory.