SELECTED NEWS
Sneak Peek – Quadric's latest $12M build
January 17, 2022 |

| Expertise
Building on our last project in 300 George St for NTI, Quadric have been appointed for another premium fitout in this PCA A Grade office building.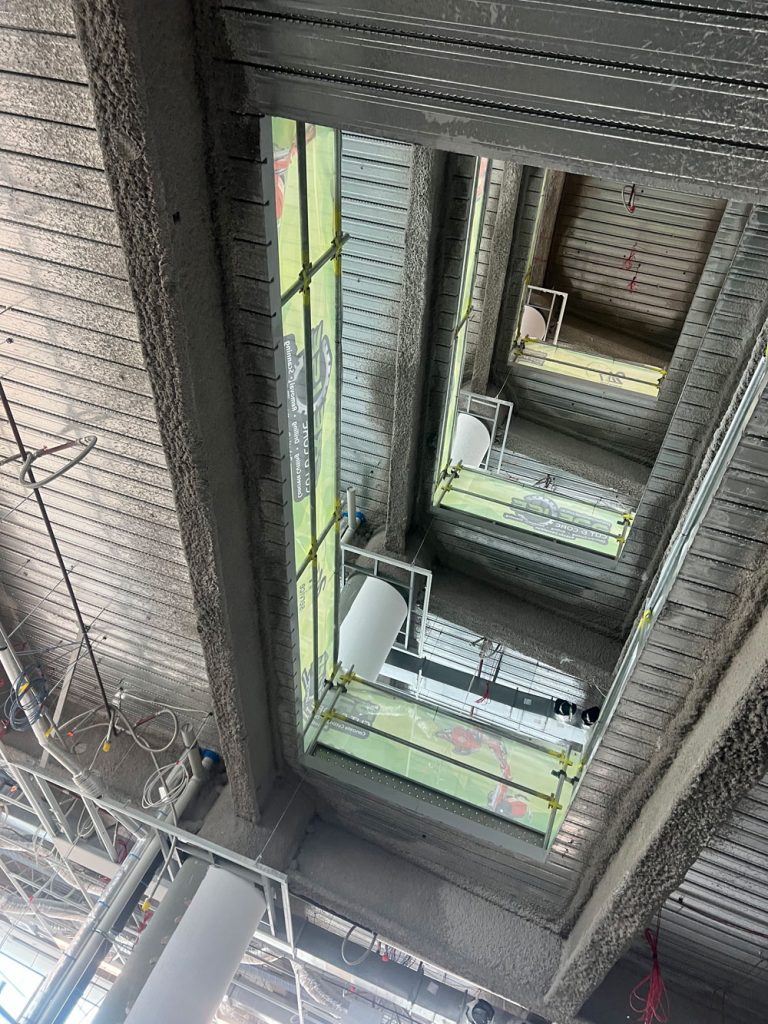 Stretching over 4 floors and 6000m2, the new workplace includes:
• a modern workplace that supports better collaboration
• an efficient use of space matched to actual staff space demand
• 'desk sharing' within a neighbourhood design approach
• construction detailing and selections with ESD principles, maintenance and durability aspects
• Intra-tenancy staircase and gathering space across all 4 levels.
• Meeting rooms of varying size and capacity including Video Conferencing capability
• a workplace that contributes to the staff satisfaction
Delivered on a Design and Construct basis, Quadric was selected due to our ECI capabilities required to get the job delivered on time, budget, and to a quality expected from this client.
We have broken through the slabs already connecting all levels and with our expectation to have a workforce peak of 250 people, we are well on our way to keeping our promise of a risk managed delivery.