SELECTED NEWS
Optima Affinity Glass Doors
January 18, 2016 |

| Systems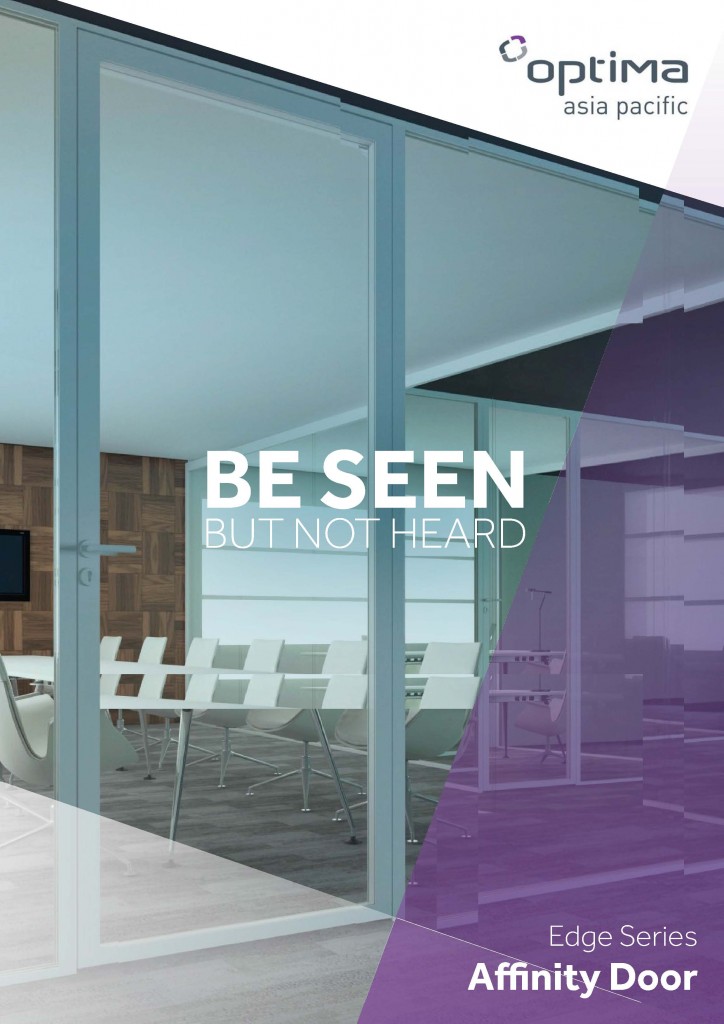 Where office aesthetics meets functionality, you'll find Optima.
The Affinity door. It's a game changer in audio performance: a single glazed door that offers an outstanding acoustic rating of Rw39dB – that's the same as a glazed screen and even higher than a standard timber door set.
With the Affinity door, there's no longer a weak point in glass partitioning – a significant step forward in an area that's traditionally been an Achilles' heel. This innovation puts us head and shoulders above the rest, so you can now relax in your office space, free to focus on the bigger things.