Quadric offers a comprehensive education fitout service. From minor adjustments to large-scale works, our team can meet all your construction requirements. We have been building quality interiors for over 30 years, so you can trust us to deliver exceptional results.
Collaborative Approach
Some of Quadric's most successful projects have been completed in the education sector. From Griffith University to the Gold Coast Institute of TAFE, we partner with institutions of all sizes. Experience has taught us that every education provider is unique. This is why we choose to involve clients in the construction process. Rather than limiting client control, we work with them to create on-brand fitouts.
Quadric is constantly evolving to meet the needs of our clients. Whether you want to focus on creativity or prioritise practicality, our services are fully customisable. Through collaboration, we can help you develop a flawless design. By telling us exactly what you want your space to look like, our team will bring your vision to life.
All-Inclusive Service
Quadric's education fitout service is fully comprehensive. It caters to everything from fitouts that need to be built from the ground up, to those that simply require alterations.
In addition to being all-inclusive, this service is also flexible. Regardless of when you engage with Quadric during the project cycle, our team can provide assistance at any stage of the build.
Quadric is staffed with diversely talented tradespeople. This allows us to take a multidisciplinary approach. Our specialisations include:
• Construction and project management
• Carpentry
• Cabinet making
• Maintenance
• General labour
• Plastering
• Design.
Working with the right builder is vital to your project's successful completion. To help you make an informed decision, Quadric can provide you with examples of the work we've done.
In our project portfolio, you will find several education fitouts. Projects like the Hawken Learning Centre demonstrate Quadric's detailed approach to construction. Including several complex building elements, this fitout's main priorities were public safety and noise distribution. By considering all of the structure's different elements, we were able to deliver a highly polished result.
Other Quadric success stories in the education space include:
• The Gold Coast Institute of TAFE
• Langports English Language College
• Central Queensland University's Brisbane Campus
• Veresdale Scrub State School
• Griffith University's M07 Building.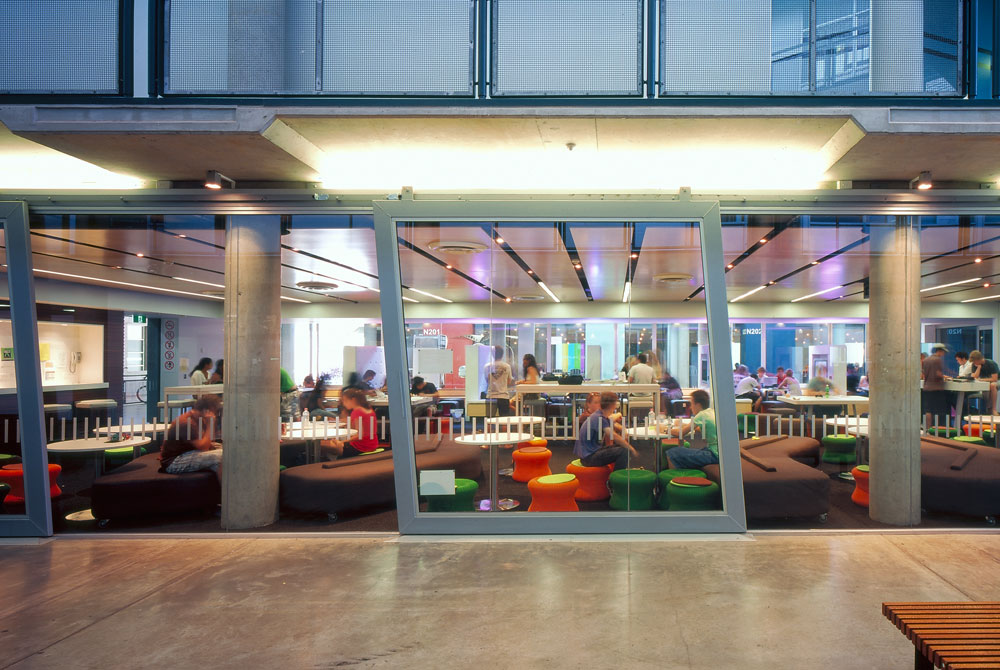 Cost Management
Working with cost constraints is one of Quadric's key skills. Even if your budget is especially tight, we can make the most of it. Our successful completion of numerous education fitouts demonstrates our ability to manage different budgets.
The secret to avoiding budget blowouts is meticulous planning. Quadric will carefully map out your project, identifying all possible costs. Trying to determine the budget of your build without professional help can be risky. Leave the calculations up to us to avoid being left out of pocket.
To learn more about Quadric's education fitout service, please contact us today. Our team will be happy to help you begin planning your fitout.