Quadric has been building office fitouts for decades. With projects completed all over Australia, we have a proven track record of delivering interiors to diverse clients. Covering projects both large and small, Quadric is focused on delivering on your needs.
COLLABORATIVE APPROACH
Collaboration is one of Quadric's core values. We choose to work closely with clients so that our fitout aligns with their brand. From the start of a project through to its completion and beyond, we insist on being up-front and transparent.
Working with clients allows us to better understand what they want. By encouraging communication, our team can meet the needs of different organisations. We promise to keep you informed throughout the project cycle, ensuring you maintain a degree of control. This aspect of our service is crucial, because even relatively simple fitouts can fall behind schedule without proper communication.
ALL-INCLUSIVE SERVICE
Investing in an office fitout can have far-reaching implications. The appearance of your workplace is often a deciding factor in how people perceive your business. This means it's vital to get the look and feel of your fitout right. Quadric can simplify this process through our all-inclusive service.
Quadric's vertically integrated operation allowed for us to perform a range of building roles in-house. This eliminates delays, making it easy for us to meet budget and time constraints. Our team of qualified tradespeople is made of highly qualified professionals, including:
• Construction managers
• Project managers
• Site foremen
• Carpenters
• Cabinet makers
• Maintenance staff
• Site labour
• Plasterers and painters.
Having such a diverse team is a huge advantage in the construction industry. Outsourcing can lead to unnecessary complications, holding up the completion of your project. Quadric's comprehensive fitout service can prevent this from happening.
Quadric's experience in office fitouts can be verified in our portfolio. From 19th-century-era buildings to brand new structures, we are highly practised at renovating different types of corporate locations. If you are looking for proof of our expertise, the Queensland Treasury Office illustrates our skills perfectly. Involving an expansive office space, this project was relatively complex. By incorporating existing architectural features, our team was able to provide the Queensland Treasury with a fitout that was both practical and highly innovative.
At Quadric, we don't just partner with big government departments. Several of our corporate clients have required us to revamp less expansive spaces, which we can do just as readily as providing large-scale renovations. Our fitout of the DLA Phillips Fox Solicitors office showcases our ability to work within slightly smaller workplaces. We can also refurbish just one part of a building, as we did for the reception area at the Junior Advertising office.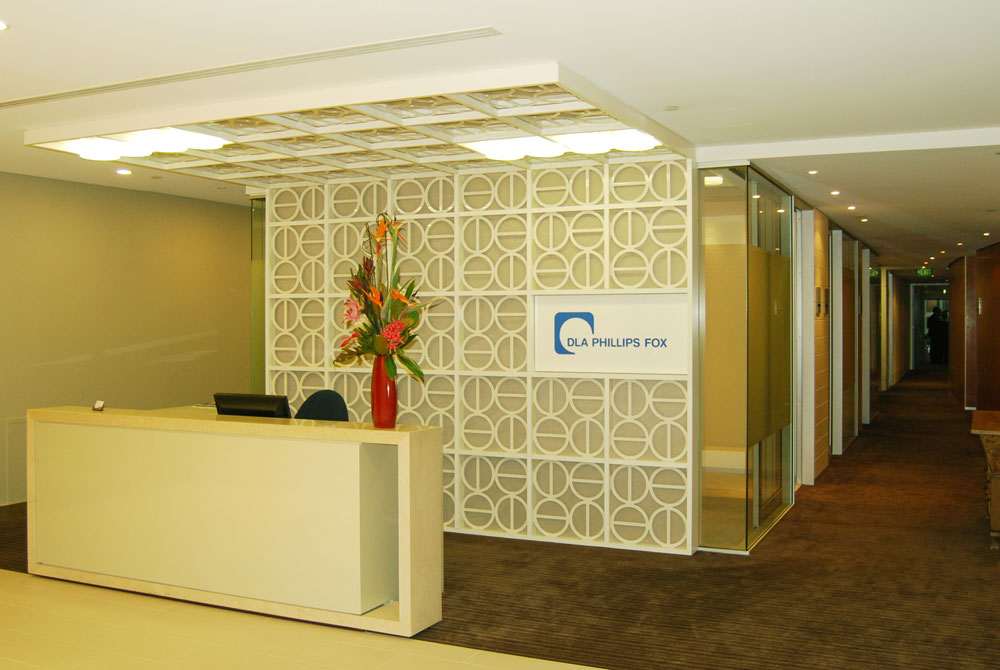 COST MANAGEMENT
We know that budget planning is an essential element of any construction project. To keep your fitout financially viable Quadric deals on a fix-cost basis, eliminating any nasty surprises to the budget.
Our office fitout service comes with project management included. The budget will be one of the first things we look at when planning your project so that we can create an affordable design. No matter how big or small your fitout is, you can rely on Quadric to manage your money effectively.
To find out how our office fitout service can enhance your workplace, contact Quadric today.