Quadric can build interior fitouts in any hospitality setting. Our team is experienced in creating detailed designs in a range of establishments. At Quadric, we know that a venue's interior can make or break a hospitality business. However, renovating such a public space is a complicated process. Our hospitality fitout service can streamline your project, ensuring its successful completion.
Collaborative Approach
Choosing Quadric for your hospitality fitout means having greater control over your renovation. We know working alongside clients is essential to meeting their expectations. This is why we take a collaborative approach to hospitality fitouts. We consult with you throughout the project, allowing you to contribute as much or as little as you like to the venue's refurbishment.
Quadric is also happy to collaborate with other teams. For example, if you have already consulted a designer or architect, we can work alongside them. Our commitment to collaboration will prevent your project from getting bogged down in delays.
All-Inclusive Service
Our hospitality fitout service is all-inclusive. No matter what kind of fitout you're hoping to create, you can rely on us to deliver exceptional results. Some of our most successful projects have involved hospitality fitouts, demonstrating our track record in the industry.
Quadric's team of project managers and tradespeople have diverse abilities. This means we can complete every element of the project to a professional standard.
The benefits of employing Quadric to build your hospitality fitout include:
• Working with a company with over 30 years' experience in the construction industry
• Being involved in decision-making processes
• Having a multidisciplinary team complete your project.
We know that seeing is believing when it comes to verifying a building company's expertise. We would never expect you to work with us without first understanding what we're capable of. This is why Quadric provides an extensive fitout portfolio. Featuring several of our hospitality fitouts, this portfolio clearly demonstrates our expertise in the industry.
One project that stands out for us is the Marriott Hotel in Brisbane. Quadric was employed to renovate the meeting rooms, lobby and ballroom, all while the hotel remained open to guests. We were able to meet the unique challenges of this build through careful site management, ensuring that none of our construction activities interfered with the hotel's usual operations.
In addition to hotels, Quadric has also worked extensively with restaurants. One of our most intricate hospitality fitouts was completed in Ginga Sushi Bar at Westfield Carindale. By using traditional Japanese design elements, we were able to give the restaurant an inviting sophisticated feel. Our work on these projects demonstrates our versatility. No matter what kind of hospitality business you own, Quadric can be trusted to transform its interior.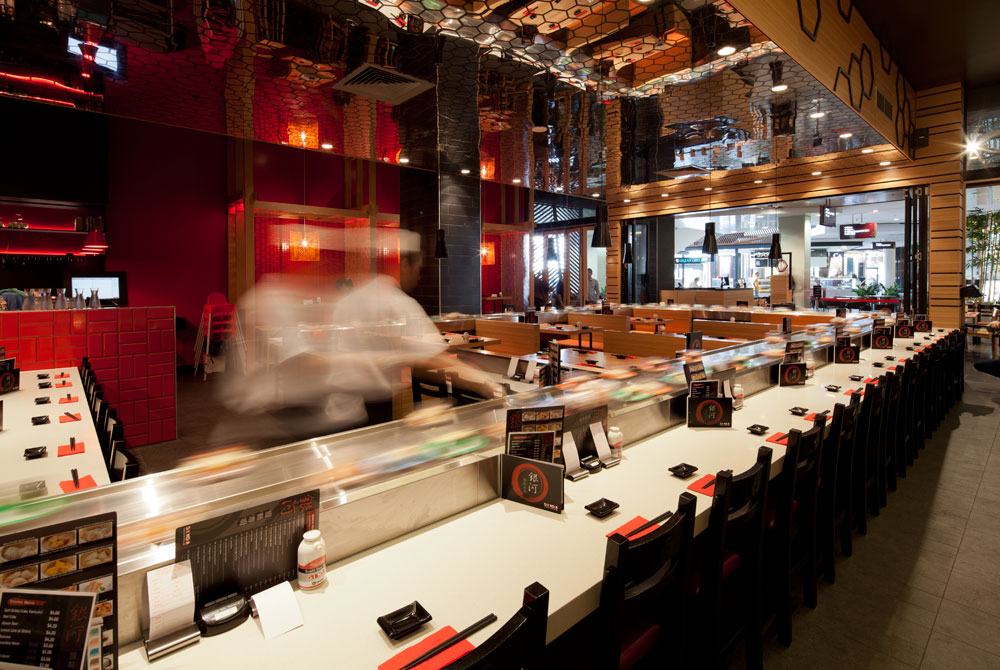 Cost Management
It takes advanced skills to effectively manage a hospitality fitout's budget. These kinds of refurbishments can be so complex that many building companies struggle to control expenses. When working with Quadric, you won't have to worry about budget blowouts. Our meticulous approach to planning can keep costs at a minimum.
To make the most of your business's potential, get in touch with Quadric today. Our team can help you create a stunning hospitality fitout.