Quadric specialises in secure location fitouts. No matter how tight security needs to be, you can trust us to meet your requirements. All Quadric team members are not only expert tradespeople; they are also trustworthy. With minimal reliance on subcontractors, we can keep your project confined to a single team. This reduces the risk of security breaches and unnecessary delays.
Collaborative Approach
Collaboration is at the core of Quadric's methodology. We don't just listen to our clients out of courtesy; your feedback helps us deliver a high standard of craftsmanship. Collaboration is especially important on secure location projects. To prevent budget blowouts and costly delays, Quadric maintains client involvement as much as possible.
If not managed properly, secure location fitouts can turn into a logistical nightmare. Such detail-oriented projects are notoriously hard to manage. Never fear though – our professional site managers can assist you throughout the project cycle. While managing your fitout, we promise to involve you in decision-making processes.
All-Inclusive Service
From alarm systems to lockdown capabilities, high-security buildings often come with unique requirements. Not every builder can provide this type of fitout as it's highly specialised. Quadric is one of the few companies that can deliver such a comprehensive secure fitout service.
Our team includes highly skilled tradespeople and project managers with wide-ranging skills. This allows us to work independently, without relying on subcontractors.
Quadric offers the following services in-house:
• Project management
• Environmental management
• Construction management
• Labour
• Painting
• Plastering
• Carpentry.
Our portfolio includes several high-security projects. For example, Quadric's Brisbane-based team operated as Principle Contractor during the refurbishment of Queensland Police HQ. This build required us to enhance an already secure environment. We also successfully renovated the Qantas Club Lounge at Brisbane Airport. Being located inside the airport, we were required to manage ongoing security risks throughout the project. Our involvement in such major secure location fitouts demonstrates Quadric's level of expertise.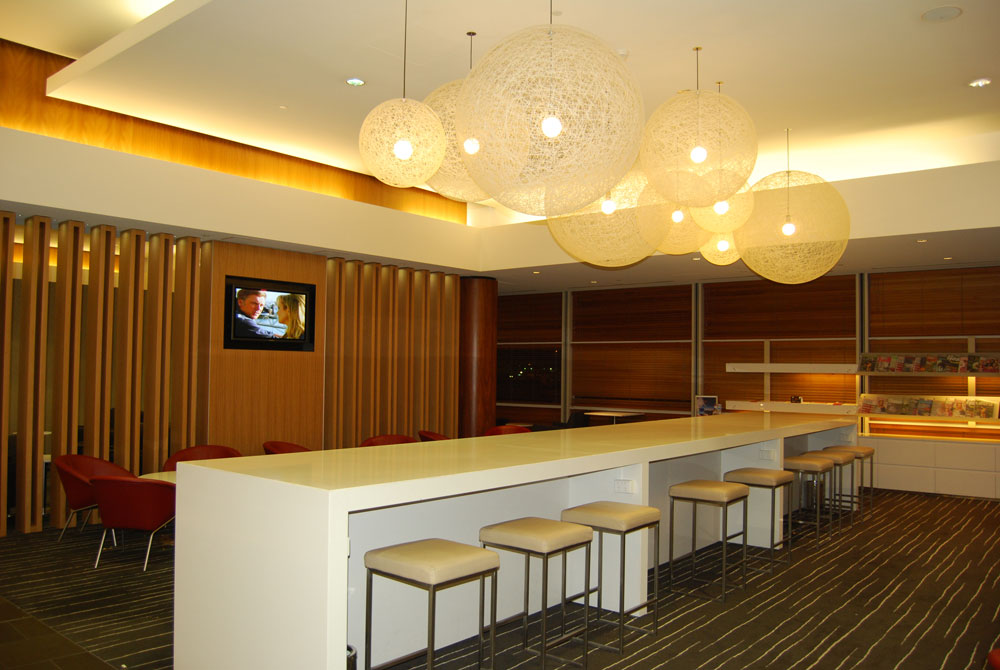 Cost Management
Secure location fitouts can be pricey. Beyond our specialisation in construction, we are also highly adept at managing budgets. Quadric's planning and design process involves meticulous budget calculations. We prepare for every possible outlay, so you won't have to deal with unexpected costs.
To begin planning your secure location fitout, get in touch with your nearest Quadric office today.