SELECTED NEWS
Continuing Professional Development
May 31, 2017 |

| Practice
At Quadric, our staff undergo a level of training and development which far exceeds statutory and even best practice standards, with at least 5% of our payroll spent on formal training both internally and externally.  This development may take the form of consultation, coaching, communities of practice, lesson study, mentoring, reflective supervision and technical assistance.
We partner with leading training organisations to recruit the best in graduates for the various Quadric divisions.  Our ratio of 1 apprentice for every 4 tradesperson in the workshop is testament to the success of Australian Industry Training College's model for fast-tracking school leavers into the workforce.  With our 2 new school based apprentices this year gaining some valuable experience, this process ensuring the future of our high performing workforce.
Our long history of involvement with QUT has assisted us in connecting with our newest team member William Pearce.  Currently studying Urban Development, he is being supported through a Building Cadetship with Quadric and whilst we no longer 'throw people in the deep end', we like to give levels of responsibility that foster applied learning of their studies.  Will has taken to the role well and is adding value to the service we offer our clients.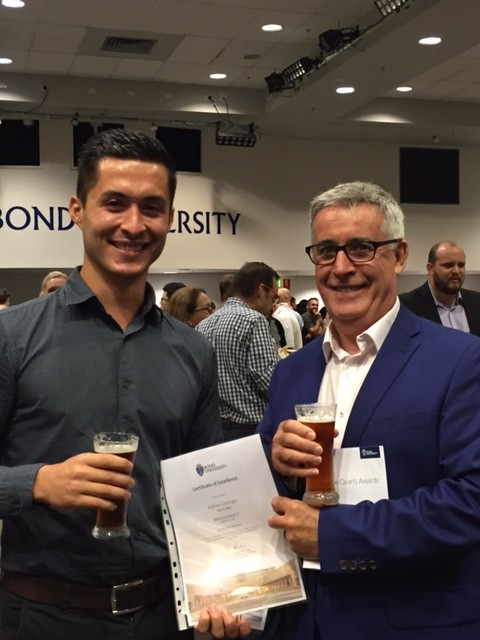 Our proud association with Bond University has led to several professional work placements in our Project division including our newest appointment of Aldion Cirongu as Contract Administrator.  Aldion is a qualified Civil Engineer in his native Albania and has recently received the Dean's Award for Academic Excellence in his Masters of Professional Construction Practice.  The Quadric Directors were so impressed by his achievements that he was offered an expenses paid flight back home to visit family.
Quadric as a builder, even today, remains firmly rooted in the past. We use first principals to plan, construct, and complete a project and can be relied upon for down-to-earth collaboration. We recognise our continued success in your project success.